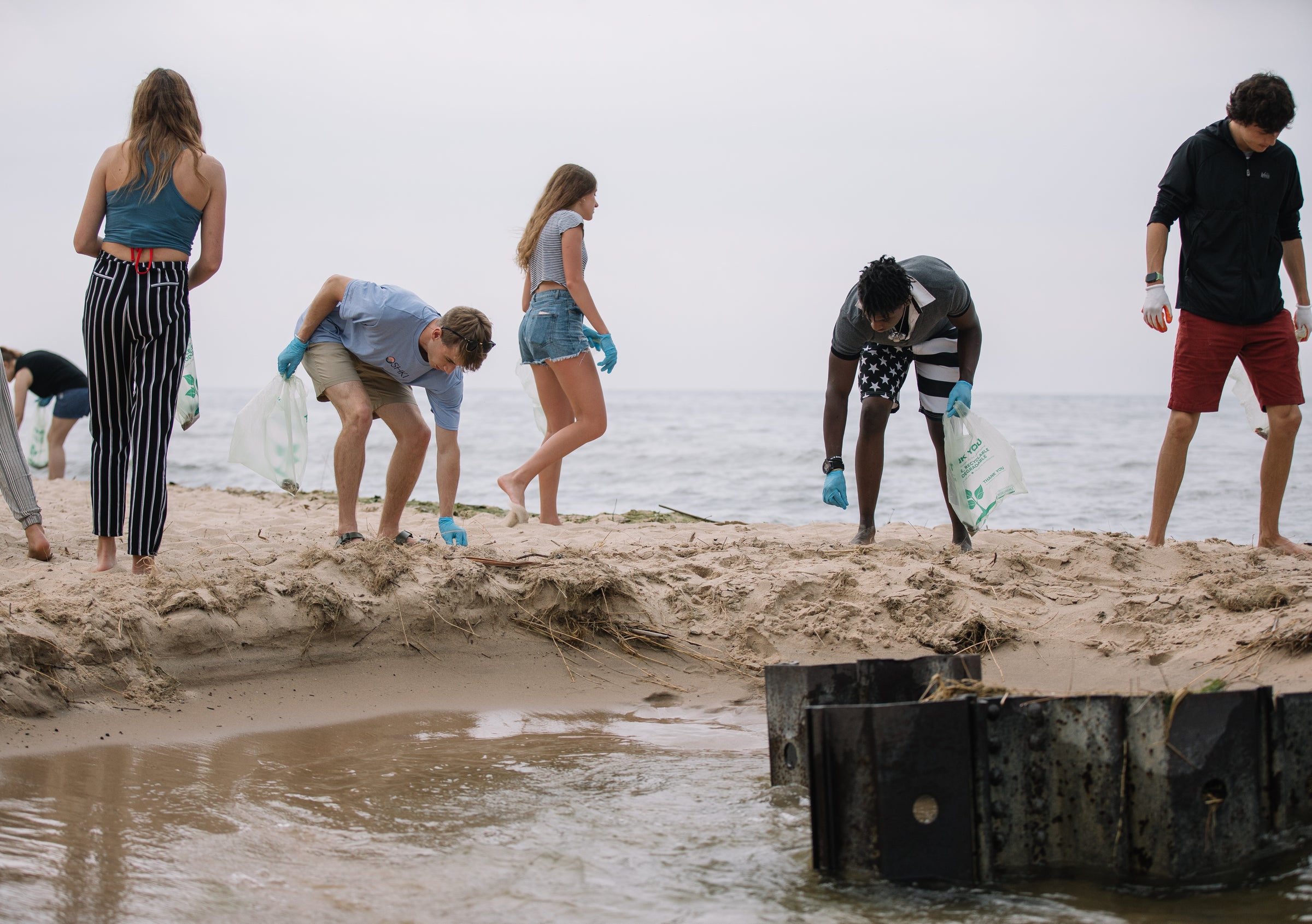 Oshki is on a mission to save the great lakes
Every year, over 22 million pounds of plastic waste enter the Great Lakes, threatening the health of vital wildlife and ecosystems. At Oshki, we're determined to make a difference.

Through our circular economy model, we transform plastic waste from the Great Lakes and across the United States into durable, sustainable apparel. To date, we've used over 160,000 plastic bottles worth of plastic waste, with 100% of it coming from the United States and a portion of it sourced from Oshki's Great Lakes beach cleanups.

We also donate 5% of all proceeds to non-profits working to preserve the Great Lakes, helping to fund research, advocacy, and cleanup efforts. With Oshki, you can feel good about the apparel you wear and the impact you are making.
Meet Our Founder
Meet Jackson, the founder of Oshki. As a young boy growing up near the shores of Lake Michigan, Jackson witnessed firsthand the alarming threats to the Great Lakes watershed. Driven by his passion for the environment and desire to make a positive impact, Jackson founded Oshki in 2017 while still a senior in high school. In 2019, as a freshman at the University of Michigan, Jackson was awarded a grant to redesign Oshki's supply chain, leading to the development of a circular economy model that transforms US plastic waste into durable, sustainable apparel. Today, Jackson leads Oshki as a full-time entrepreneur, dedicated to making a positive impact on the environment and inspiring others to take action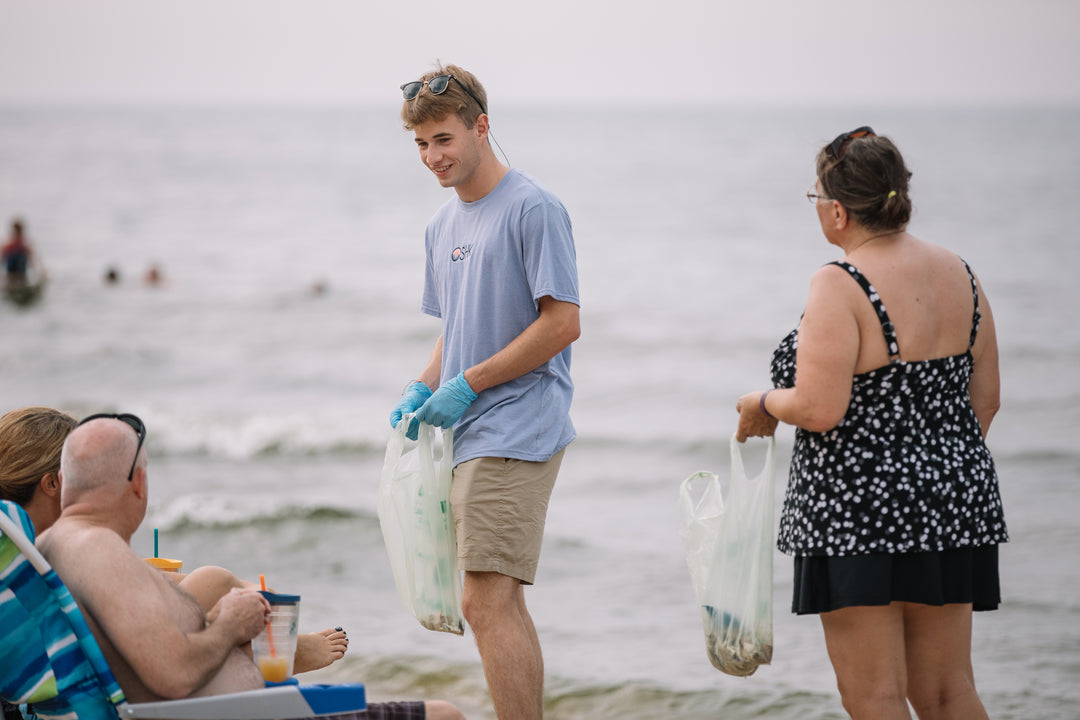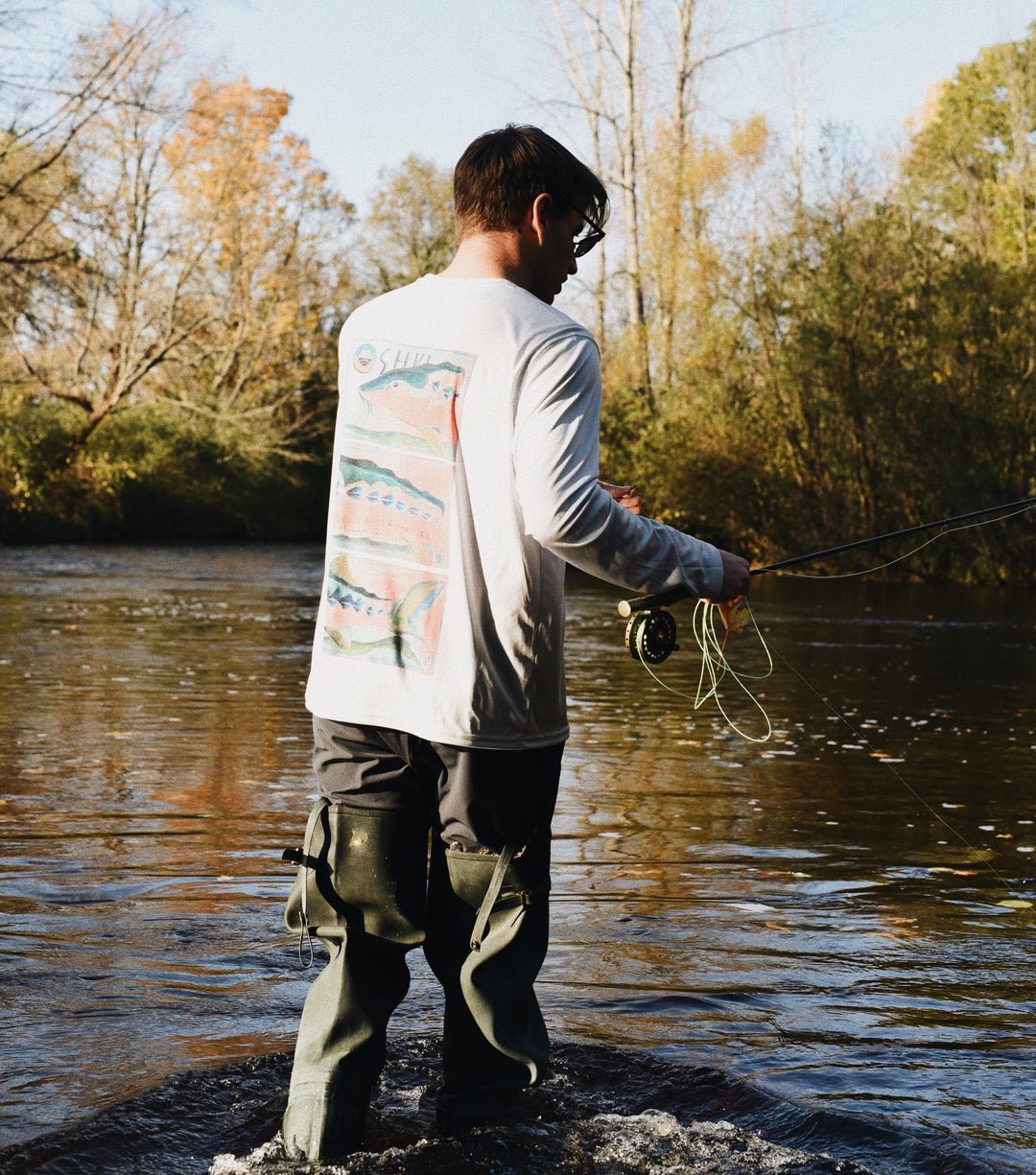 Desire for change
Jackson's passion for sustainable fashion was fueled by his frustration with the industry's lack of true sustainability. Many companies claim to source materials sustainably, but often neglect the carbon impact of shipping those materials around the world. Jackson recognized the importance of protecting the environment and the need for a circular economy. He founded Oshki with a focus on local sourcing and creating a closed loop supply chain, using US plastic waste to create sustainable apparel. All Oshki products are made in the US or in close proximity to the US, reducing the carbon footprint of transportation.